PREFACE – THE XVIM TEAM

Welcome to our page regarding Khadas Vim SBC. We use Khadas model VIM3 PRO with 32GB internal emmc memory and 4GB ram. For the moment we try to use Manjaro (Plasma) as OS and will later try Ubuntu as the default OS for this lovely small computer – with real power. We really love these boards.
THE GOAL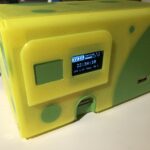 What we want to accomplish with this SBC, is to create a desktop computer with Khadas Vim 3 pro inside and we participate in the Khadas' 1st Community Competition in the spring of 2022 and won fourth place in the competition (read more here). Hope we can contribute with warm and good ideas for everyone.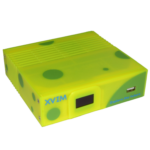 THE AGENDA
The plan was to create a solid and cool cabinet (box/case) for the Khadas Vim 3 series SBC. In April we finished the job with the first model (we call it XVIM model 1). Later we began to work with a new model, which we call, XVIM model 3. This work with XVIM model 3 was done by Morten Steenberg in the spring/summer of 2022.
THE TEAM
We are 2 people. First is Morten Steenberg and then is Bernhard Eide who is the backer of this idea and stands behind all plans we do with this Khadas project in the future.
NOW AND THE FUTURE (EXPLORE FUTURUM)
For the moment you can download the STL files for XVIM, model 1 on this page. The XVIM, model 3 is not available for free download. For the moment you can order the prebuild case here (only shipping to Norway for the moment). We have also created software for the OLED display on this cabinet. This software is available for free download with binaries for Manjaro on Khadas VIM 3 and UBUNTU on Khadas VIM 3 on this page.
KHADAS VIM 4
The cabinet/case we created for VIM is compatible with Khasdas VIM 3 and Khadas VIM 4. Note: We have not made an outlet for the HDMI input in the front of Vim4 on XVIM model 1 or model 3.
WHAT YOU NEED
You need the passive heatsink and the new MX board and you probably need a good NVME M2 SSD hard drive. In our setup, we use a Kingston 500GB M2 SSD harddisk. The kit we sold includes an OLED display ready to use with Khasdas VIM 3/4 and includes an already premounted fan and a USB hub with 2 new power-strong USB ports. Loverly.
UNDER DEVELOPMENT
Please remember and respect – all STL models, software, etc are under development and are *not* finished yet. We trying hard to accomplish our goals this spring.

You must self-select colors and multicolors options. We building the chase, and have not the time to help you with color painting, decals, or multicolors printing. You have to solve this by yourself.
Feel free to feel the freedom in colors on your xvim case.
For the moment we do not have time to start a local forum here on our server. Yes, we know WordPress supports it, but working with this project limit this. We will participate through Khadas forums for the moment. We will try to *not* to start discussions that take up all our time here. —2—
STL Files for Standard model (XVIM Model 1)
Support for Oled display, m2 SSD (via m2x board), front power button, front sd card reader, high current USB 2.0 port in front, and optional standard 5v fan. All parts of this project are printed with 0.8mm nozzle and 0.6mm layer height, to improve speed.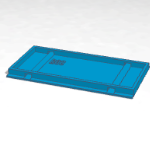 XVIM Standard TOPPLATE P07
This is the top plate of the XVIM Standard model.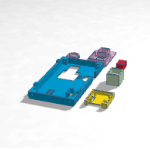 XVIM Standard FRONTPLATE P06
This is the main front of the XVIM Standard model. This STL file consists of 6 different parts to be printed separately.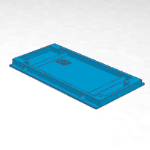 XVIM Standard BOTTOMPLATE P05
This is the lower part of the XVIM cabinet.
UPDATES/FIXES:
Rev07 (22jan2022) : Fourth screw hole is finished.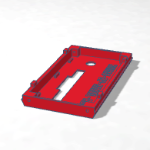 XVIM Standard BACKWALL P04
The backplate of the XVIM cabinet. Easy access to the backside of the Khadas Vim's from here. There is also an extra standard power socket to use here.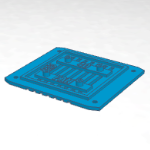 XVIM Standard LSIDEWALL P03
Left sidewall for the XVIM cabinet. Use 4 x M3 screws of 6mm length. This should have a sunken head. This part also has support for a standard 5VOLTS 40MM FAN. Please use M3 screws with about 12MM length.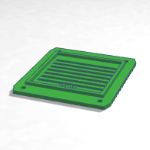 XVIM Standard RSIDEWALL P02
Right sidewall for the XVIM cabinet. Use 4 x M3 screws of 6mm length. This should have a sunken head. We are working for support for the "3 buttons" on Vim later.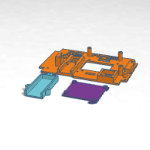 XVIM Standard INSERT PLATE P01
This is the main insert plate for XVIM, the standard model. This plate is designed for Khadas Vim 3 models. This release has also support for an SD Card reader and a "power-strong" external USB 2.0 port in the front. The plate is used with Khadas's New M2X Extension board. We mean this computer has to have support for a hard disk. Remember this stl file also need part 1b and 1c. We are working with support for the "3 buttons" on Vim.
UPDATES/FIXES:
Rev26 (22jan2022) : Screw holes on the front USB port, now pass through the plate.
Rev27 (27jan2022) : Fixed error on the USB port (USB port hole too big).
You must agree to our Terms and Conditions before you proceed to download. The XVIM project and XVIM cabinet is © Copyright Morten Steenberg and Bernhard Eide.


Please support us.
All the work you see on this page is done with no economic support at this time. We are 2 free souls who want to make the data world simpler and better for all. Please support us with 10 NOK or a dollar.