Welcome to my journey. A warm welcome to my website minibase.no. This website contains an overview of bits and bobs I'm doing and things that excites me and perhaps others? Here you also will find a updated list of the apps I've made and some stuff regarding my hobby as radio amateur. You can also order, download and get support for all my apps here.
73′ de LB1QH Morten Steenberg
Min Database for Windows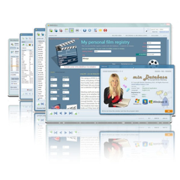 Powerful and complete database solution
Norwegian version
NORSK VERSJON/NORSK SPRÅK


To find more information, try search field!
Total hits since Dec 2016 : 139328. Total visitors since Dec 2016 : 28566.
MINIBASE.NO is owned by Morten Steenberg, Oslo, Norway.