Welcome

to

my

journey

. A warm welcome to my website minibase.no. This website contains an overview of bits and bobs I'm doing and things that excite me and perhaps others?
Here you also will find an updated list of the apps I've made
and some stuff regarding my hobby as an amateur radio operator. You can also order, download, and get support for all my apps here. I also do some

3D printing

 and have

electronics

as a hobby.
73′ de LB1QH Morten Steenberg
Nye produkter

Stål dyser til 3D-printere på lager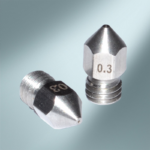 Vi har nå en hel serie med stål dyser av typen MK8 på lager. Vi har fra 0.2 mm og helt opp til 1.0 mm i størrelser. Disse dysene er mye sterkere enn vanlig messing dyser og tåler mer "krasj" og har mye lenger levetid enn messing dyser.
Dyser i stål vi nå har er : 0.2mm, 0.3mm, 0.4mm, 0.5mm, 06mm, 08mm og 1.0mm.
Sjekk utvalget i 3D printer utstyr og deler
Velkommen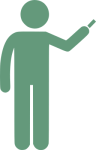 En varm velkommen til min hjemmside. Siden viser en oversikt over hva jeg driver med -og ting du kan kjøpe. Du vil også finne oversikt over app'er jeg har utviklet til forskjellige operativsystemer. Jeg har radio, elektronikk og 3d-printing som hobby og har spesialisert meg på 3d-printing siste årene.
Vennlig hilsen
Morten Steenberg
73′ de LB1QH Morten Steenberg
KONTAKT OSS
Hei, hvis det er noe du lurer på, så er det bare å ta kontakt. Hvis du har noen spørsmål,
klikk her for å ta kontakt
. Vi lager også på bestilling gjenstander i plast som er 3d-printet.
If you have have an inquiry for an app.
Please click here
Total hits on my site minibase.no since Dec 2016 : 198285. Total visitors since Des 2016 : 51296. © Copyright Morten Steenbeg, 2016-2022.